WHICH IS THE REAL ULTIMATE LIFEFORM?
Which Shadow is the best? Which one will reign supreme? Which ones determine my horrible taste in character tropes? Only this will tell. Hello future me you knew you would find only shame.
SA2
look at him. hes so fucking angry and for what? Sad your sister died? Sad you don't know what to do with you life? Sad that you're gonna crash into earth? Oh boo hoo it gets worse from here lmao. Wait wait little buddy i'm sorry for the poking fun please don't kick my dick i have dino nuggies- JESUS? THE HELL? YOU HAVE TEETH??? I am. going to the hospital.
Ranking:
9/10 sorry for being an sonic adventure 2 purist
funny sa2 synopisis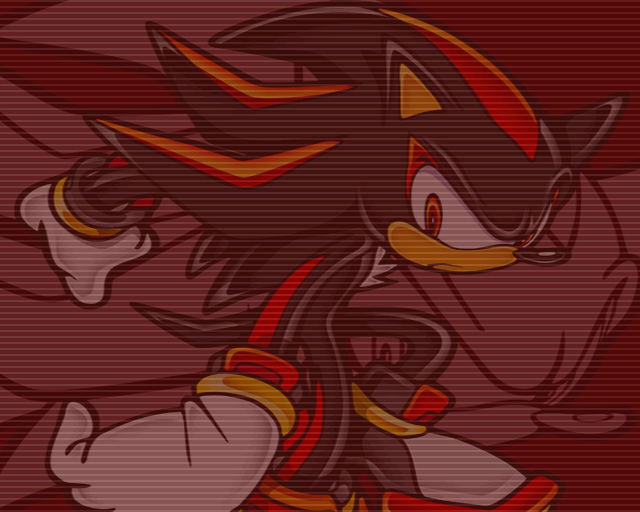 i will never understand that pose he's in or why he looks like he's sneaking into mom's room for his Nintendo DS. Like what the fuck u doing u letting those nails dry?
Ranking:
8/10 silly poop pose
Terios the Hedgehog (beta shadow)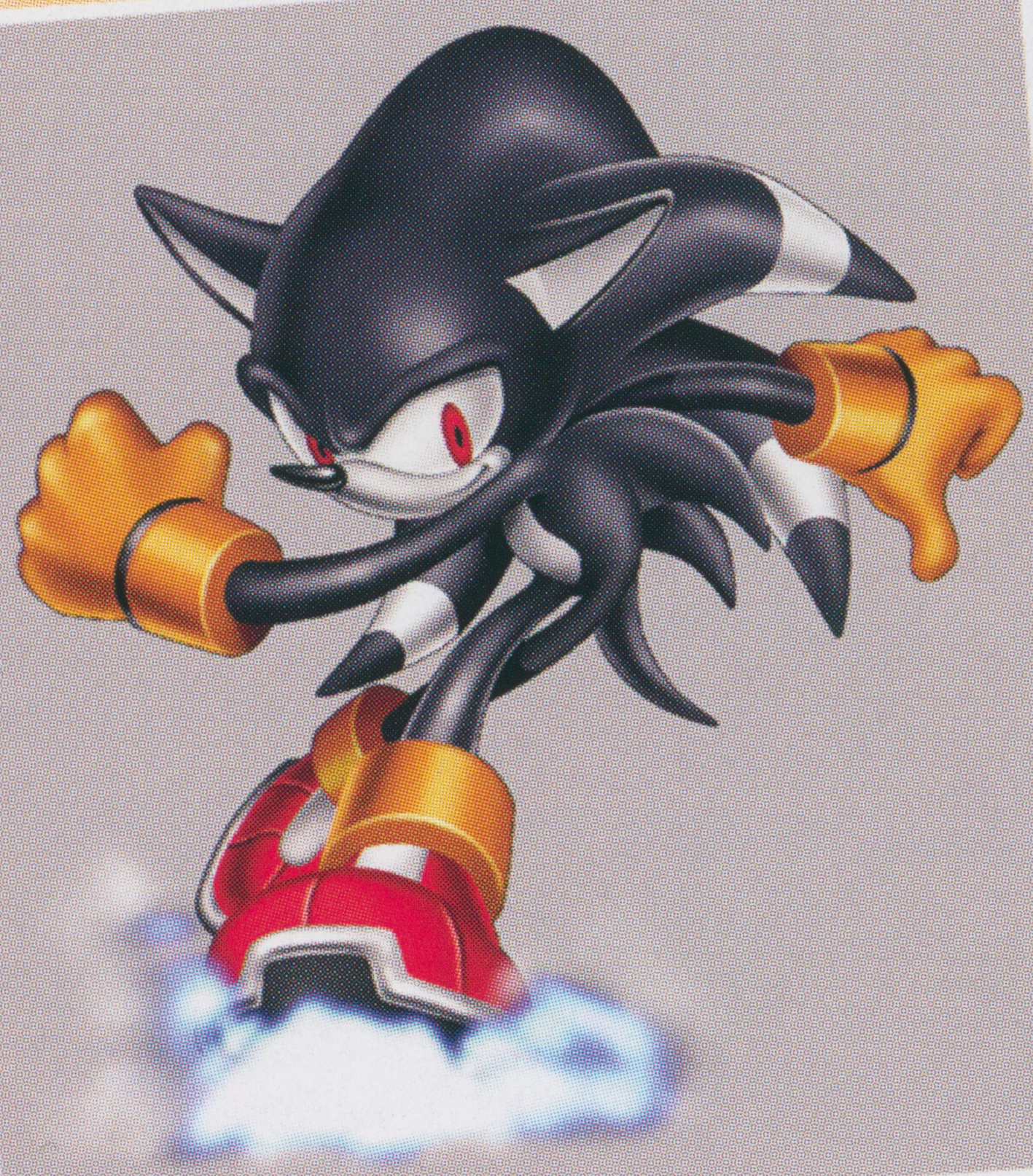 man's got CRAZY quills and CRAZY scars hes so cool omg
Ranking:
4/10 he looks soggy
Car (SA2)
I know its supposed to be based off another sega property but it looks like a car to me so i'm just calling it "car"
Ranking:
10/10 vroom vrrom
Nascar (SA2)
The outfit for when drive car!!!!!!111!!!
Ranking:
9/10 goth nascar
Skeleow (SA2)
AHH!! BOO!! SCARY SKELETON!!!
Ranking:
10/10 THIS BITCH PARTY CITY???
Sonic pinball party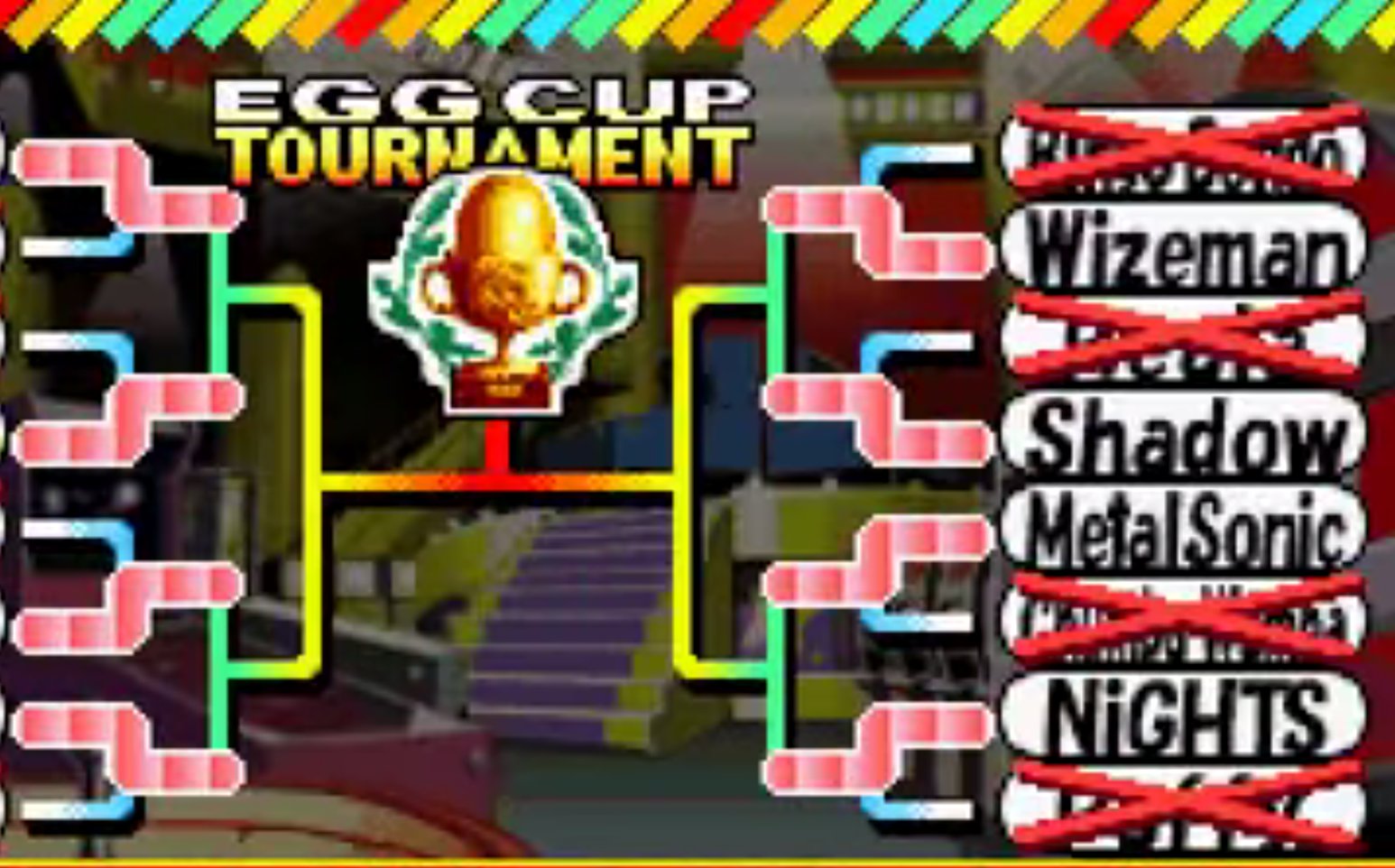 hes stuck in the pinball dimension so bad he doesn't even have a sprite this is so sad
Ranking:
1/10 not my pinball wizard. pathetic.
Sonic battle
i love sonic battle i love his sprites and art this was the first official shadow thats smiling for more than 3 seconds....because he is a jpeg. Who would've thunk that. Also in Sonic battle rouge has a little club so extra bonus points
Ranking:
10/10 +5 sharp...